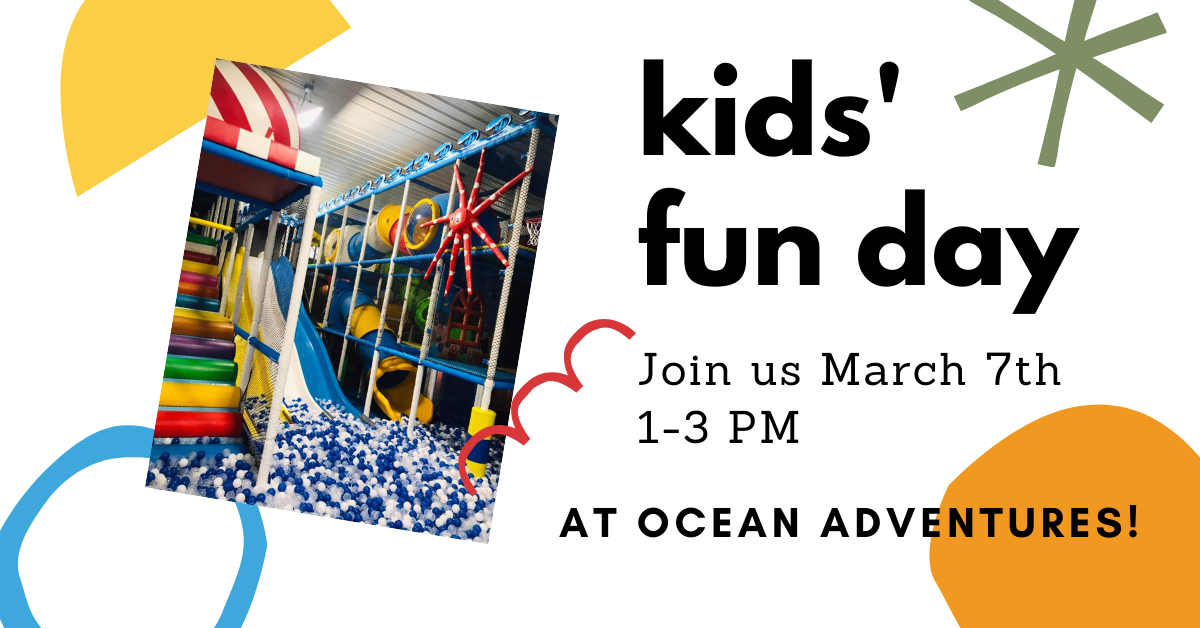 Children from Pre-K to 3rd grade are invited to join us for lunch then an afternoon of fun at Ocean Adventures Indoor Playground.
Here are the important details you'll need to know!
Will there be food? Yes! We'll be serving pizza directly after service.
Do I need to take my kids to Ocean Adventures? Yes and no. If your child is in grades K-3rd, we'll be transporting them after lunch. However, you may take them and meet us there if you like. If your child is not yet in school, you will need to accompany your child for the entire event, so you'll meet us there.
Where do I pick up my child/ren? Playtime will be over at 3 pm and you will pick them up from Ocean Adventures (unless you've made prior arrangements with Pastor Zachary.)
How much will this cost? To cover the cost of fun and food, this adventure will be $10 per child with a maximum of $20 per family.
This sounds like fun, can I come too? We love it when parents are involved! So long as your child is at least in Kindergarten, you do not have to come. However, you are always invited. Additionally, if you want to help, just let us know when you sign up your kiddo!