Getting to know each other
We know meeting someone for the first time can be intimidating, and going to a new church for the first time can be nerve-racking. We want to help make your first experience at Celebration Church a great one!
What can I expect?

How long is a Celebration CHURCH service?
In total, our services are about 60 minutes in length. We begin with the Celebration Worship Team leading the church in music - song lyrics are projected onto the screens so you can sing along and/or engage with worship however you feel most comfortable. After the music portion of service is complete, one of our pastors will come out to share an encouraging and hope-filled message about Jesus.
What's the culture like at Celebration Church?
Sunday's at Celebration are exciting, casual, and relaxed. Come as you are and expect to feel welcomed as our guest. Our church is made up of imperfect people with every kind of story imaginable.
Want to know the best part? No matter what you've been through or what questions you might have about God and faith, our church is a place where you'll find the love, grace, and forgiveness Jesus gives to everyone.
SERVICE TIMES
Celebration Church meets every Sunday morning at 10:45 with Connect Groups at 9:45. Wednesdays offer a morning Connect Group for moms and evening Bible Study for every age.
connect groups
We have several different small groups that meet throughout the week. These are the best way to get to know our church family. We encourage everyone to be a part of a small group.
LOCATION & DIRECTIONS
We are located in Duquesne, MO. Our family Worship Center is at 1302 S. Duquesne road, while our Kids and Youth Center is directly across the street at 1301 S. Duquesne Road. Families with Children may wish to park behind the Kids and Youth Center, check children in and then walk safely across to the Worship Center.
What about my kids?
We believe that kids should have a blast at church every single week - and at Celebration Kids, we make this a priority. The other thing we make a priority is your children's safety. Because of that, we have a detailed check-in process for our program the first time that you visit. You'll want to leave yourself an extra ten minutes to get signed in. This is offered at Celebration Church's 10:45 service for kids ages infant through Grade 5.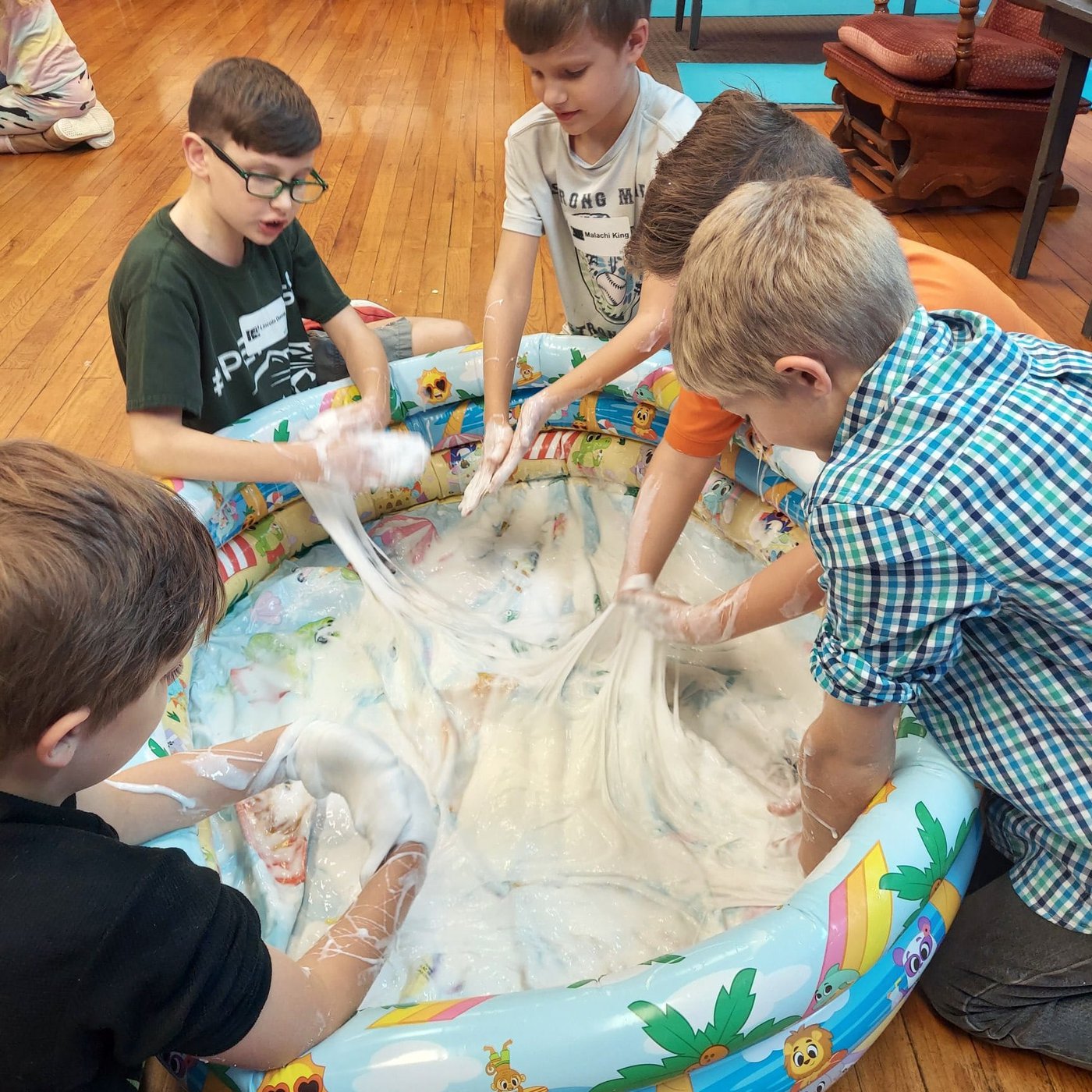 Beliefs
New Members' Class
Our new member classes happen periodically throughout the year and are led by one of our seven elders. In these classes you learn more about our beliefs, ask questions to make sure you understand the basic theology, learn about serving and using your gifts to glorify God, and get connected with others in our family.
Spiritual Gifts
Understanding your spiritual gifts helps you know better how can serve God and your church. We use an online questioner to determine what your gifts are. You can take your test below!
Let us know you're coming
Ready to check out Celebration Church in person? We can't wait to meet you! Fill out the form below if you'd like us to assist you when you arrive.
"The overall experience that you get when going here feels the most genuine I've ever felt.."
John Lee